Tạp chí "Archello" và "Houzz" về WallArt tại Hà Nội
– http://www.archello.com/en/project/japanese-restaurant-gyu-kaku/3076812
– http://www.houzz.com/photos/84005112/3D-Wall-Panels-in-Gyu-Kaku-Restaurant-Vietnam-modern-wall-decor-amsterdam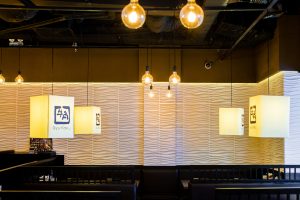 3D wall decor turned this restaurant into one of the hotspots of Vietnam!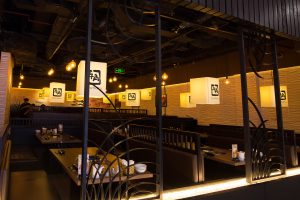 Japanese Restaurant Gyu Kaku in Hanoi Vietnam wanted a fancy yet authentic interior. 3D wall decoration from WallArt, The original Brand, turned out to be the perfect solution. They used elegance design named Maxwell. With their embossing effect looked magnificent!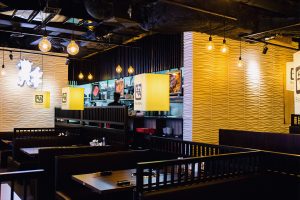 The design 'Maxwell' is relatively new and so we have brought it to the next level. The panels sizes are 50 cm x 50 cm and, by placing them together, a very special effect is created that will accentuate the highs and lows of light in the room. A flat wall will suddenly come to life as it takes on the 3-D effect.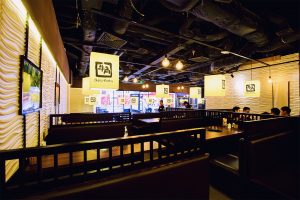 We are all concerned about the environment, which is why we at WallArt have ensured that our 3D Wall Decor is eco-friendly. Also are delighted to be able to offer this stunning WallArt in 24 different designs and this makes it the perfect product to create a stunning effect, while also being safe for the environment, both during and after its life.